How can we help you grow your business?
Website Development and Internet Marketing Services
We want to work with you to help your company grow and evolve to reach your fullest potential. Whether you are just starting out or have been in business for years, we can help you get results. 
Initial Phone Consultation (up to 30 min)
Not sure where to start? Let's have a quick chat.
Request a complementary 30 minute phone consultation. I'll ask you some initial questions to better understand your business goals, challenges and budget. We can also review some highlights from a complementary website audit to get some initial data. This will help us determine if we should partner together to meet your goals.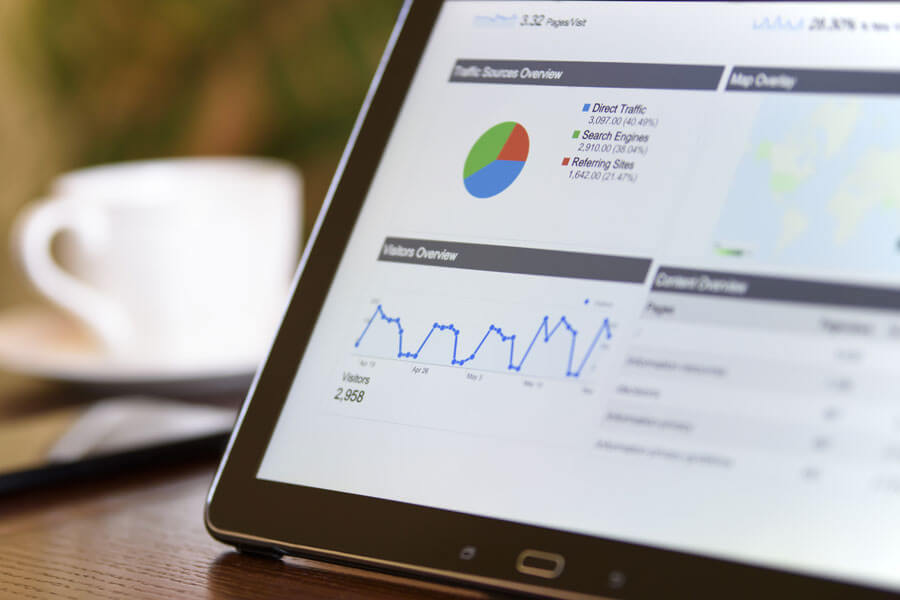 Assessments/Reports
Not sure what's the root cause of the issues that you are experiencing and want to gain some insight first?
Request a Complementary SEO Audit – do you know if there are hidden problems with your site that are causing you to lose rank and giving prospects to your competitors?
Learn about: Website & Marketing Comprehensive Report – what's preventing your existing site from driving more sales?
Competitive Research Highlights Report – learn what your competition is doing so you can plan a strategy to out rank them and increase your revenue
Strategy
Sometimes figuring out what to do is so daunting. Regardless of where you are in business growth cycle, we offer services to help.
Big Picture Strategy: Let's look at the data from the assessments and ask some tough questions. We do a deep dive into your business goals, challenges and work with you to create a strategy to help you grow your business.
Content Strategy: Need to redesign your website and need help planning the website vision and how to effectively organize the content to determine how to present the content to help convert more prospects into clients.
Corporate Branding: Does your corporate brand help you close more business? If not, it may be time to consider refreshing your look.
Lead Generation & Marketing Automation
Want to attract quality prospects so you can generate more leads and automate the follow up process to help you earn more business?
Message: If you want to attract top quality prospects, you need to create an exceptionally meaningful message that rises above all of the "noise" out there. How can you solve your target audience's business problem in a way that earns their trust?
Lead Generation "Magnets": The goal is to provide exceptionally valuable content in exchange for the prospect's contact information.   "Magnets" can include ebooks, quality blog posts, reports, assessments, and consultations to name a few. These can be free or low cost options.
Marketing Automation: Once you capture that prospect's contact information, you begin reaching out with more quality content in an automated format that provides real value for them.
Website Design and Development
Want a content management system that will grow with your business and that will display well across all devices?
Website Initial Website or Redesign: Whether you need to redesign your website or need to create a new one, we can help.
Website Review: Need an in-depth website review of your existing site? We'll get the level of access needed to do a deep dive into your website and related data. Then we'll provide you a report of our findings. Some things are a relatively easy fix and can make a big impact for security, SEO, and conversion optimization. Based on the findings, you can decide how to proceed.
Website Care and Growth Plans: Already have a website and need help keeping your site healthy as well as content updates to help you grow?
Internet Marketing & Growth
Once you have the vision, message, website and marketing automation, it's time to amplify the message to accelerate results.
Here is where we put together the right mix of tactics to help you achieve your goals. This may include:
SEO: The focus on is helping you get found on Google and rank higher than your competition, however the process may take some time.
PPC (Pay Per Click): The focus is on helping you attract high quality prospects and drive them to your site. You have to pay to play, however the results are much faster.
Reporting: Unfortunately, there is no crystal ball to give us all the answers. We'll do some research upfront, pull data, interpret it and make suggestions to continuously refine your efforts and help you achieve real results.
Web Care Plans
Want to keep your site healthy & update it, without having to spend the time to learn and do all of the behind the scenes tech stuff yourself?
Maintaining and Security: Once you create your site, you can "set it and forget it" and still keep your site healthy and grow your business right? Well, the reality is that you still need to maintain versions of WordPress, themes, plugins and related licenses as well as ongoing security considerations.
Updates and Support: As you grow your business there are times you run into tech support issues or want to add relatively minor updates to improve your site. We don't nickel and dime you. Depending on your plan, a fixed amount is part of your plan!
Coaching and Growth: Depending on your plan, we offer periodic coaching call to review the facts and help you stay focused on reaching your goals.